September 3, 2021

Comments:

0

Posted by:

admin
It has reached the point in Sydney's lockdown where the idea of walking into a beauty salon feels like a distant (and increasingly vague) memory. Since the start of the COVID-19 pandemic, our much-loved and trusted beauty professionals have faced an overwhelming amount of challenges due to the restrictions on their usual operations, and the realities of our regular beauty appointments have changed significantly.
Thankfully, a bunch of these nimble and super-clever facialists, beauty experts, and stylists who we all entrust to keep us looking our best have come up with several innovative ways to pivot their salons, enabling us to DIY (under their skilled virtual advice, of course) from the safety of our homes.
For vanity's—and normality's—sake, we're obviously incredibly grateful to be able to take advantage of these at-home services (grey regrowth don't at me). But, on a more serious note, these DIY services and online offerings also provide critical support to the local salons and beauty industry professionals that we love during these challenging times.
Ahead, discover the Sydney beauty services offering salon-style experiences at home right now. This is by no means a definitive list, and we encourage you to check in on your local fave's socials, try somewhere new, and book a post-lockdown treatment in too.
After a successful run last lockdown, the colour experts at EdwardsAndCo have again launched their home hair colour kits, ensuring none of us has to resort to packet colour whilst in lockdown. While the kits aren't designed for major transformations (probably best to avoid this during lockdown anyway), they are perfect for covering up greys, touching up regrowth, and root shadowing. The kits contain everything you need, including brushes, foils, bowls, and gloves, as well as some thoughtfully detailed instructions from your colourist. Existing clients will be able to access their perfect colour based on their client history, and non-existing clients can do a FaceTime consult to ensure it meets their needs.
Kits can be purchased online with free shipping. Prices start from $129.95. FaceTime Consults are available for $25. Head over here for more.

Whether you're a regular when it comes to maintaining your manicure, or you just happened to be one of the unlucky bunch who rolled into lockdown with a fresh set of gels (that now aren't looking so fresh), The Parlour Room has all of your lockdown nail woes sorted. Developing two nail kits containing all the tools necessary for getting a DIY TPR manicure at home, you can be confident you'll be able to successfully remove any long-standing Gel, SNS, or Bio Sculpture nails without destroying your own in the process.
Kits are priced from $30. Available for click and collect only. Head over here to shop.
The newly-opened Fenn Store in Paddington has launched two DIY Facial Kits, allowing you to recreate a salon-like experience at home. For the ultimate luxury experience, Facial Kit No.1 contains an Omnilux LED therapy mask, a Medik8 Press & Glow toner, and a Hydrating Accelerator spritz by Josh Rosebrook. Facial Kit No.2 features Maryse's Manuka Leaf Exfoliating Polish, a Medik8 Ultimate Recovery Bio-Cellulose Sheet Mask and a soothing Lesse Regeneration Mist. Both kits also include Addition Studio incense, a Baina Agnes face cloth and a link to Fenn's playlist (which, in our opinion, is an exceptionally beautiful touch). If you'd prefer to pick your own products, Fenn also has a selected range available to shop from their online store, including brands such as Bare Hands, Sphaera Soap, Lessee and Sans Ceuticals.
DIY Facial kits priced from $160. Free shipping on all orders over $100. Head over here to shop.

Whether you need to cover up your greys or touch up your regrowth, Paddington hair institution Headcase Hair has put together a variety of bundles to see you out the other side of lockdown. Their Home Hair Colour Kit contains everything you need to successfully colour your hair at home, including custom formulated hair colour and developer, barrier cream, gloves, and a detailed application video. Alternatively, if your colour only requires a boost, their Home Hair Colour Conditioner Kit will be custom mixed to help refresh your ends and leave your hair looking glossy again. If it's just some extra TLC you need, you can shop brands such as Christophe Robin, Virtue Labs, and O&M directly from their online store.
Headcase Hair Home Care Kits are priced from $80 with free shipping and click and collect options available. Head over here to shop.
While this idea wasn't born off the back of lockdown restrictions, Miiroko was created over a glass of wine when hairdressing friends Claire and Yuki were discussing how they couldn't find any at-home colour good enough to recommend to their clients. After three years in Tokyo developing their products, Miiroko's professional-grade hair colour at home system is due to launch (serendipitously) this November. The virtual salon is supported by a panel of colour experts and hairdressers from local Sydney salons Mane, Mousey Brown, and The Other Room, as well as other salons across Australia. Their virtual colour system will simplify finding your perfect shade, which will then be delivered to your door with step-by-step instructions to guide you through an easy and mess-free application process.
Miiroko launches in November. Prices start from $60. Head over here to check it out.
In order to help banish bad lockdown cuts, Barber and hairstylist, the Lid Doctor, started offering Lockdown Lid Zoom tutorials. These helpful zoom tutorials will walk you—or your assigned home hairdresser—through a simple step-by-step guide to cutting your hair at home, as well as some tricks and tips and a list of the essential equipment you'll need to procure a decent at-home trim. The best part? All he asks in return is a donation to be made in lieu of payment to Lifeline Australia or Short Back & Sidewalks, an Australian not-for-profit that assists community members in need to receive free haircuts and positive connections.
Lockdown Lid Zoom Tutorials can be booked online here.

While brow-expert (and all-around angel) Lien might not be able to work her magic on your brows physically, that doesn't mean you have to neglect them altogether. Lien specialises in teaching you how to take control of your brows instead of simply doing the work for you every month, which is precisely what her eBook breaks down. This clever book provides a wealth of experience, including her proven six-step system for personalising, shaping, and styling, which is almost a guarantee that your brows will come out of lockdown looking better than they went in.
The Ultimate Brow Shape eBook is available online for $15. Shop here.
If there's any silver lining to a lockdown, it might be that the skin experts at Belameres have taken their expertise online. These hour-long consultations will allow you to talk through your skin concerns, ask general advice or find your perfect product lineup. The consultation fee is fully redeemable to be used on any Belameres product or service, so you can bank that credit until lockdown is over for an IRL treatment, or put it towards some new products. Alternatively, you can head directly to the Belameres online store and shop your favourite brands like Beaute Pacific, Ultra Violette, and Nimue.
Belameres Zoom Lockdown Skin Consultations can be booked online for $50 redeemable credit to be used on any Belameres product or service. Head over here to book.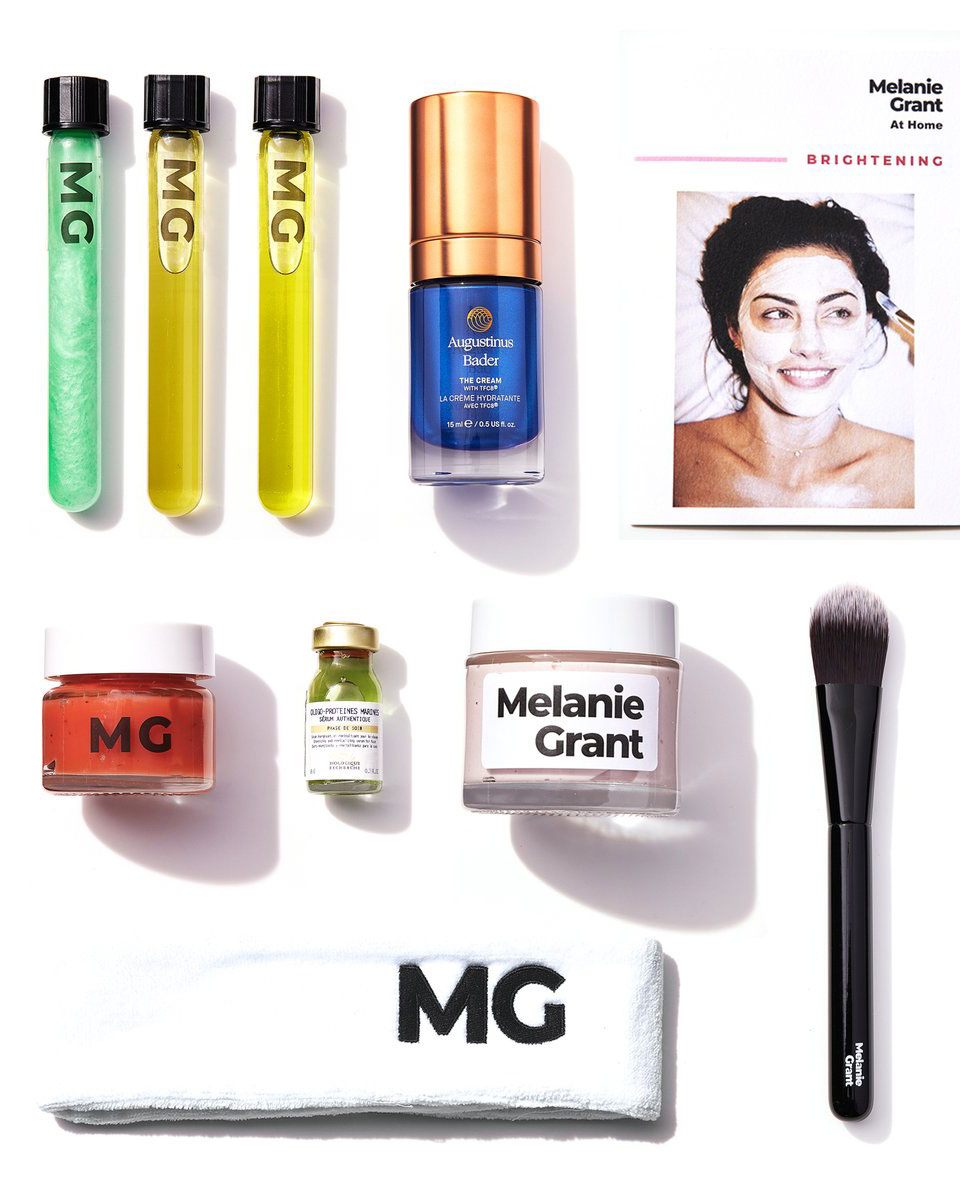 Along with an extensive online store lineup, which stocks cult brands such as Augustinus Bader, IS Clinical, Cosmedix, and Victoria Beckham Beauty, the experts at Melanie Grant are offering tailored MG At Home Facial Kits. Targeted to specific key skin concerns, such as brightening, hydrating and purifying, these expertly curated kits include everything you need to create the complete at home MG experience. Ranging from $200 to $400, these target treatments have been designed to deliver professional results, something not normally accessible from the comfort of your home. If you have questions or need assistance selecting products, qualified Melanie Grant dermal therapists are available to chat with over the phone, email or online.
MG At Home Kits priced from $200. Delivery options available. Head over here to shop.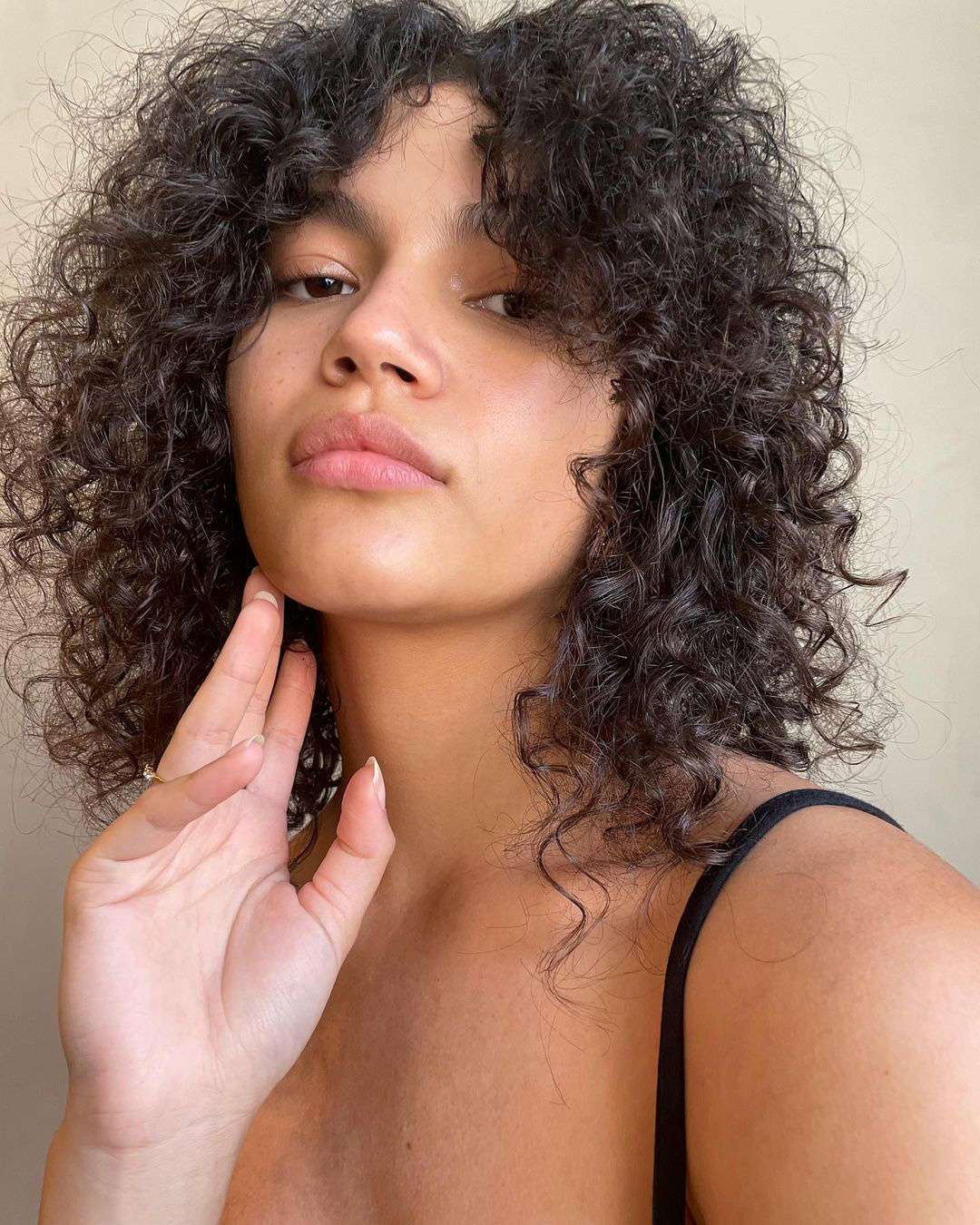 From providing tips on how to give yourself an anti-tragic trim at home, to their custom Koda Kovid Koping Kits, there's not much the team at KodaCutters aren't doing to ensure you avoid any lockdown hair disasters. With a range of products on offer, including their curated hair kits (think Frizz Dismiss, Anti Brass Blondage and Extreme Strength), the team is also available on Instagram to answer any of your burning hair questions. Bonus, if you're an existing Koda client, you can also order gloss, root tints and toners to DIY your colour at home until you're able to make it back to the salon.
Koda Kovid Koping Kits priced from $99. Orders can be placed over the phone or via Instagram. Click and collect and delivery options available.

If you've decided lockdown is the perfect time to overhaul your regime or finally address those skin concerns, a virtual skin consultation with the expert team at Jocelyn Petroni might be the perfect solution. Conducted over FaceTime, a highly trained therapist will spend 45 minutes giving you an extensive skin analysis, leaving you with a prescribed step-by-step home care routine. They will also answer your burning skincare questions and share tips and tricks for getting your most glowing and radiant skin. Following your consultation, you'll be able to put your newfound knowledge to use and upgrade your skincare regime as the consultation fee is fully redeemable to spend on products (think UltraCeuticals, Chanel, and Shemana).
JP Virtual Skin Consultations can be booked online for $300 redeemable for products. Head over here to book.
With four different facial kits to choose from, The Skin Bar is committed to ensuring you can still get clinical skincare results at home during lockdown. Focusing on various skin concerns, from acne and congestion to dehydration and pigmentation, these professional-strength kits contain everything you need for the ultimate at-home skin boost. If you're unsure which kit to choose or have any other skincare or product related questions, the team is available to chat over the phone and on Instagram. You can also shop their usual product lineup, including Dr Spiller, O Cosmedics and Biologi, directly from their website.
The Skin Bar DIY Home Facial kits priced from $50. Click and collect and delivery options available. Head over here to shop.
If you're lucky enough to already be an existing client of Raw by Anthony Nader, you'll probably already be aware that the salon has brought back its beloved Raw At-Home Colour Kits for a second time. Along with their existing online product offering (think brands like Oribe and Olaplex) and a slew of helpful hair tips and tutorials on Instagram, these personalised colour kits will allow you to treat regrowth or give yourself an at-home semi-permanent or gloss colour.
Raw Colour Kits are available for existing clients only. Free click and collect and express and standard delivery options available.
Dreaming of your post lockdown escape? Why not plan a staycation at one of Sydney's best luxury hotels.
Image credit: Headcase Hair, The Parlour Room, Headcase Hair, Brow Confidence, Melanie Grant, KodaCutters, Jocelyn Petroni
We're dedicated to keeping our recommendations and content free. BECOME A SUPPORTER
Get our top stories direct to your inbox.
Get our top stories direct to your inbox.
We use cookies (om nom nom nom) to provide a better online experience, including to serve targeted ads. By using our website, you accept our use of cookies. For more information see our privacy and information policy